Empowerment
Providing oncology-sensitive makeup and skincare products and services to spark empowerment and joy through the essential practice of self-care.
Care
Meeting people affected by cancer where they are in their journey—providing a compassionate, supportive environment for human connection.
Beauty
Interactive virtual sessions to show you application tips and tricks with clean, safe beauty products customized for you.
MISSION STATEMENT
To compassionately support and educate people affected by cancer by providing beauty and wellness services to inspire self care.
OUR SERVICES
Individual Services

Use your gift certificate to schedule a virtual session with an oncology-trained, professional makeup artist or esthetician using clean, customized beauty products sent to you in advance.

Guest Login

Hospital Programs

We partner with hospitals and cancer centers by providing personalized clean beauty & wellness services at the patient's bedside or in the infusion center.

Learn More
GET INVOLVED
Become A Lipstick Angel

Patients are at the heart of everything we do, and volunteers are our backbone. Become a Lipstick Angel and make a difference in people's lives.

Learn More

Become a Corporate Sponsor

Share our vision and support our mission to bring compassionate care, beauty and empowerment people whose lives have been affected by cancer.

Learn More
Testimonials
"I somehow miraculously went from feeling battered and exhausted to glowing and rejuvenated during our incredible session with Abby! It made such a difference in my motivation and boost in energy to continue trying to take good care of myself. The experience was so luxurious and special and I am so grateful to have been graced with the gift of this wonderful organization and their important mission."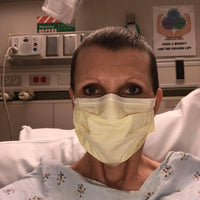 "My experience with Lipstick Angels was so Amazing. My instructor was so helpful and made me feel special.  I truly can't thank Lipstick Angels enough for how wonderful they made me feel.    I also love the fact that the makeup and skin care they send are clean products.  I really try to watch what I put in my body and on my body more since my breast cancer diagnosis."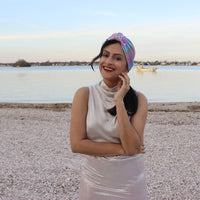 "Thank you soo much for the facial yesterday and for following up with all these amazing resources. I don't think I've ever ended a Monday feeling more relaxed! I'll be sure to go over all the points you've sent over, and keep incorporating clean beauty and self-care into my routine :) Again, thank you for all that you do."
"After being diagnosed with cancer, my world changed in so many ways. Many times I focus on the negative challenges and forget about all of the successes. Connecting with Lipstick Angels has been such an uplifting and positive experience. I was able to focus on myself! Massaging my face and learning how to pencil my very light and thin eyebrows was something I would usually never take time for. I am grateful and thankful for the beauty session"